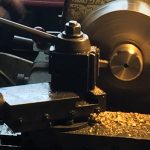 Elegant Utility, Inc. is a diversified engineering and manufacturing company active exclusively in the manufacturing and distribution of robust Industrial Pasta Machines. A longtime leading US manufacturer, our Pasta, Ravioli, Meatballs Machines have high standards, exceptional technology and longevity. We have established our confidence based on a long list of loyal clients. We represent the best manufacturers of pasta and food machines. Our service does not end at the point of sale, we also provide after sales services and spare parts. If you have a machine that needs to be repaired or modified – contact us.
We are on Long Island, NY USA.
We provide repair services for Northeast region of USA (can come to your facility)
We provide repair services for food machines for entire USA (shipping to our location)
We provide sale and distribution to any point on Flat Earth
Writing instruments have been our passion. Designing and creating them has been fun. Now we have an extensive collection of unique, hand made/machined pencil holders, pencil extenders, pen and pencil stands made from brass. The pencil was there first! Analog is identity!
A pencil has no password and you cannot hack it!